Customer Testimonials...

New Hope, Minnesota
We chose the Aldelo restaurant solution to help us streamline our information flow and to improve the efficiency of our operations.
After we implemented the Aldelo restaurant solution, we are able to manage labor and scheduling of our employees with ease. We are now able to better track the cost of our labor versus sales. We are now able to identify which menu items are selling and which are not.
Aldelo has also given us the ability to view our store operations with a wide variety of built in reports. Reports such as Sales By Menu Items, Labor Versus Sales, Hourly Sales Report and Discount Usage Report are some of the reports we use very frequently.
Aldelo has been a big help with our daily bank deposits because all checks and credit card payments are itemized, and all the cash denominations are added automatically to the daily total so the deposits are accurate.
The inventory management & recipe depletion feature of Aldelo enables us to better track our inventory stock, and notify us when an ingredient of a product is running low and needs to be reordered.
With Aldelo, our front counter order taking is much more accountable, accurate and streamlined. Aldelo has helped us manage our business and reduced the amount of time needed for daily operational duties.
Aldelo restaurant solution has exceeded our expectations and we are very happy with this product. We believe that Aldelo is also a very good value based on its features and capabilities when compared to similar restaurant software packages on the market that costs much more.
TCBY
New Hope, Minnesota
---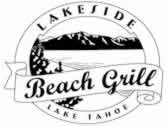 Lakeside Beach Grill
South Lake Tahoe, California
We have been using your Aldelo restaurant solution and just want to let you know how much we like it.
Lakeside Beach Grill is the only restaurant on the beach at Lake Tahoe. In addition to seated dining, we also sell food and retail items to the beach goers. When we tried the demo, we were delighted to discover that we could use your software for our retail sales using a barcode reader in addition to our restaurant dining. We are even more pleased now that we are using your restaurant POS system in our daily operations. Your system is full of features, extremely user friendly and affordable. We are a seasonal business and your software will pay for itself in just one season.
With all the features that Aldelo offers, it would be difficult for me to decide which features we liked the most, but I do believe that ease of use and the short time it took our employees to become adapted to the system are certainly high on our list.
Most of our employees had not used a touch screen POS previously and our servers did not share in our enthusiasm for using a POS system. Once they realized how easy it is to use your touch screen system they were instantly converted.
Our employees were pleased with the earnings report function. The daily close and reporting has saved our employees considerable time over our old method and has cut the bookkeeping time in half. Payroll time cards literally take only minutes to download and send for processing.
We have found the reports extremely useful in evaluating labor costs, number of items sold, number of guests served and sales by hour. This information has allowed scheduling changes that have cut our labor costs by 8%. Foremost, we do not have to wait for this information to be processed by a third party, but can view it at any time we please.
I have used many other restaurant POS touch screen systems and I would like you to know that you have a great software product. We have not had any problems with the software and your support staff have done a wonderful job in helping us "tweak" the software features to suit our particular situation.
I found your system very easy to install and less time consuming to setup and configure than the other POS systems I have used. The employees appreciate the fact they can reach me and I can quickly provide them answer should they need any assistance. The system is so easy to use and understand that it is rare that I get any calls.
Lakeside Beach Grill
South Lake Tahoe, California
---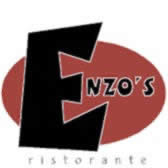 Enzo's Ristorante
New Orleans, Louisiana
Aldelo restaurant solution is easy to set-up and easy to use. If you are looking for a restaurant POS solution that will track food and labor costs, inventory, and sales by item; then Aldelo is the answer to your problems.
We chose Aldelo mainly because it is so easy to use. Our employees don't have to spend much time training because the flow of information is logical from one screen to the next. Another reason for choosing Aldelo is that it will track the most important numbers in the restaurant business: labor and food costs.
The next best aspect of Aldelo is its affordable cost. We didn't have a lot of money to start, so purchasing the PC's locally and software from Aldelo was our best solution. With other systems, you must buy their computers, printers etc. at an inflated rate. Due to the fact that we were able to purchase each item separately, we were able to purchase all necessary equipments at better prices!
After shopping eight different restaurant POS systems, we settled on Aldelo restaurant solution.
Enzo's Ristorante
New Orleans, Louisiana
---
The Great American Health Bar
New York, New York
I want to thank you for your Aldelo software solution. Setting up the menu was really easy and working with the software is a pleasure. I especially like your manual, it guides you every step of the way. My wait staff love the way the screens are designed and how easy it is to place orders. I'm looking forward to doing business with you for our next store.
The Great American Health Bar
New York, New York
---
Family Pizza
Lowell, Massachusetts
Congratulations for your state of the art Aldelo restaurant software! Before buying, we've tried several other programs, and Aldelo For Restaurants was just perfect for our pizza business.Aldelo software was very easy to setup and work with. It's completely idiot proof.
Family Pizza
Lowell, Massachusetts
---
Just Pizza
Tonawanda, New York
Great! Your software is the best! It is the easiest to setup, and it does not waste your time like the others. This is the real thing. The features are great. Especially the integration with the mapping software.
Now I can relax and know everything is accounted for, and all my money is where it should be. As far as technical support, it is great.
Just Pizza
Tonawanda, New York
---
Ciminelli's
Bethpage, New York
Thanks to Aldelo For Restaurants software solution, my pizza restaurant and delivery service runs much better.
It has cut my delivery time in half with its mapping feature. With customer tracking, the software has made order entry much easier and faster.
I'd tested many other POS systems and found Aldelo For Restaurants the best and most affordable.
Ciminelli's
Bethpage, New York